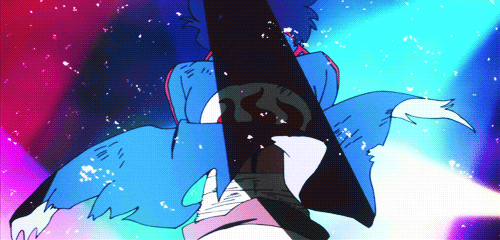 We felt it only fitting to relate this April blog tour to the uncertain time the world is currently going through and create our own small positive impact!
Greetings Guys, Lita here
Wow it's a crazy time right in the world and we're not going to tell you it's not scary because it is. Every person on the planet has been affected in some way and a delicate time for all, like January we dedicated to the loss of legend Kobe Bryant. We could not respond in someway of what is transpiring before our eyes. Everyone is doing they're part at this time and here at OWLS we're doing ours this month to make bring some positivity or escape for everyone and members.
---
Prompt:
We are in the midst of a pandemic which has led people to live in fear and anxiety over the coronavirus. For this month, rather than seeing the dark side of the situation we are living in, we will be exploring anime and other pop culture mediums that bring hope for humanity and why they have such a positive impact on us. 

 

Examples: 

My Hero Academia

Sailor Moon

Clannad 

 
---

Hope April Schedule 
1st  Lyn from SomethingAboutLynLyn 
2nd  Megan from Nerd Rambles 
5th Jack from Animated Observations
7th Lita from LitaKinoAnimeCorner 
11th  Takuto from Takuto's Anime Cafe
13th Matt from Matt in the Hat
18th Scott from Mechanical Anime Reviews 
22nd Naja from Blerdy Otome 
23rd Mel from melinanimeland
27th Carla from Pop Culture Literary
28th  Fred from Au Natural 
29th Megan from Geeky Gal 
---
Our hope tour starts on 1st April so be sure to follow us on twitter and facebook for our members posts!! You can check out last years April tour where we looked at Masculinity !!
This month and next few will be tough for whole world and all we can do is our part by staying home and being mindful of our surroundings when others are around. We hope you will find some clarity in our blog tour and throughout will be doing our best to keep the positive going.
#StayAtHome  
Take care everyone and be well!! 
From OWLS team and members!!