These are the faces of the OWLS team, the bloggers, vloggers, and writers that keep this ship alive and running! While we are all from different parts of the globe and we each come from different walks of life, each member of the OWLS crew is dedicated to our cause!
---
Kat Sade (GrimmGirl)
Hi everyone I'm Kat Sade and I'm pumped to be your President of OWLS. Anime has always been in the background of my life (what kid wasn't a super saiyan?) but I really became a big fan towards the end of high school when I was really into Inuyasha and Full Metal Alchemist. Once I got into college and discovered the amazing world of streaming videos I was able to really branch out! You'll find my OWL posts on my site GrimmGirl.com along with other ramblings and if you ever need to reach me you can find me on Twitter (@Kat13Sade). I joined OWLS because I believe that we can use anime to create a community that is accepting over EVERYONE. I love that anime can be a bridge for all different types of discussions.
---
Naja B. (Blerdy Otome)
Hey Hey! I'm Naja B. aka Pokeninja90 and I run the otome games blog Blerdy Otome.  I'm a 20-something Blerd with a BS in Procrastination and an MS in Pokemon, I generally spend my time trying to tempt folks over to the wonderful world of Otome Games!  I have a number of super special awesome weekly series and I regularly post gaming news and reviews for indie games and big name commercial releases. Stop by anytime, I love chatting with folks! Let's see, I also freelance for the anime entertainment website, MANGA.TOKYO and I run an etsy store called, Blerdy Girl Crafts where I sell handmade anime/game inspired crochet dolls and crafts. When I'm not out romancing 2D hotties on my various electronic devices or working on one of my many side hustles, you can find me binge watching anime or reading manga. Like most Western anime fans, my first exposure to anime was through DBZ, Sailor Moon, and of course, Pokemon. But, I started seriously watching anime back when I was an angry, angsty sixteen year old, it was the only thing that seemed to mellow me out when I was stressed or upset. I started watching all of the anime available on Comcast's On-Demand service with series like D.N. Angel, Maburaho, Jing: Bandit King, Gravitation, and more, it's been years since i watched my first anime and my love for it remains the same!
So, OWLS… I am the Head of PR for Otaku Warriors for Liberty and Self Respect, I oversee all of the social media sites for the org, I even have some pretty top notch minions who work tirelessly to get you guys information about OWLS and our various events, etc. I've been with OWLS since almost the beginning and I am honored to be counted as one of it's members. As a woman of color, I have seen first hand how closed minded some people can be, and it is imperative that we create safe spaces for people to be themselves without fear of persecution. So when I was asked to join OWLS and help promote acceptance and self-respect for all people through thoughtful discussions, I was more than ready to do my part! This is a phenomenal group full of outstanding bloggers and vloggers, and while we may not always agree, we all believe in the OWLS ideals and message. "Free to Be Me" isn't just our motto, it's a promise for a better future!
You can find me on Twitter (@BeckNaja)
---
Hazel (Archi Anime) 
My name is Hazelyn and I am a creator, a kid at heart and a dreamer with my head in the clouds.
I run the blog Archi-Anime, which focuses on two topics separately and interchangeably: Architecture & Anime. These are two topics that I love to discuss, analyze and theorize are what brought about this blog. Whether I feel like writing about a specific anime, a character's development, a specific type of Architecture or better yet, a combination of both!
Outside of the blog, I like to write, read, play video games and do some photography.I joined OWLS because I believe in their purpose and motto "free to be me". It's not easy to express ourselves because of a fear of being judged or not accepted. OWLS want to create that safe space, and it's so critically important that people know that there are people out there that share and support similar views.
Outside of the blog I can be found on the Archi-Anime Facebook Page and on the twitter handle @heyitszel where I post about anime, character bday's, otome, bishies, anime architecture, and life amongst other randomosities.
---
Lita (LitaKinoAnimeCorner)
On the inter webs I'm known as Lita because well I'm obsessed with Sailor Jupiter. I do too many hobbies with channeling my anime love through my Blog and Youtube channel. If I'm not doing those I'll be doing my Podcast and helping my owl buddies. I joined owls because people hunted me down too….. kidding. This group stands for so many prospects and wishing to promote some positivity in the world and I wanted to be apart of that.
---
 

Lyn (SomethingAboutLynLyn)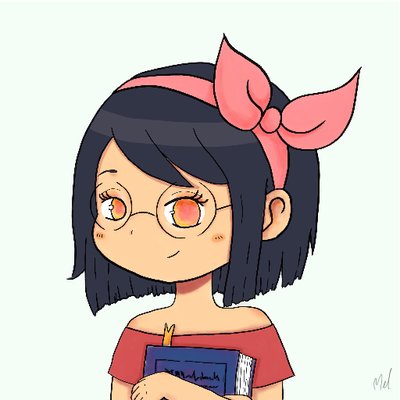 I'm Lyn and I run the blog, "Just Something About LynLyn." I'm the Chief Creative Officer at OWLS, which means that I'm the one that writes up the monthly theme/topic prompts. Out of everyone in the group, I think I'm the ultimate "procrastinator" when writing my OWLS post because I always write them at the last minute. It's ironic, though, because you would think that the person who creates the topic would write their OWLS post ahead of schedule. 😛
For me, writing for OWLS is my way of standing up to what I believe in. Words have power. We use words to create sentences that hold meaning. Those sentences represent our ideas and we hope that through our words, our messages can get across people. Sometimes, they do and sometimes, they don't. But that's what makes writing great. You don't need to initially make an impact on a reader but your words have a way of implanting a seed for a change in thought or it opens a door to a new perspective. With this in mind, I joined OWLS because I believe that our internet writing has the power to shape the viewpoints of readers. I hope that every time a person clicks a link to one of our articles, they come in reading with a fresh set of eyes and an open mind and heart, and by the time they finish reading an OWLS post, they think differently about the world around them.
Anyways, that's all I have to say. If you have an idea for a possible OWLS topic or if you want to chat, you can hit me up on Twitter: @lynlynsays.
Happy Reading!
---
Crimson (Cute Boys Central)
Hey everyone! I am the blogger who runs Read at Night and Cute Boys Central. Chances are more people know me for my stalker and yaoi tendencies, but I also delve into the world of book blogging, creative writing, and podcasting (among other things).
In terms of OWLS, I don't really have an official title but I help out with promoting the group, running the OWLS Facebook page, keeping up with the livestreams, updating content wherever and whenever it's needed, and a ton of other little things. I like to be as involved as possible with OWLS because I believe it's a great group with a great cause and even though we're just a small corner on the internet, we might also mean so much more for someone who is struggling. I've been part of the OWLS group since its creation and I hope to be along for the ride for as long as possible!
Aside from blogging and doing things for OWLS, I like to read and collect books, buy cute pens and notebooks (and never use them), attempt to play volleyball Kageyama-style, take pictures, and every now and then, test out my drawing skills. My favorite color is orange and if I could spend my life traveling the world I would!
I'm usually glued to my phone so feel free to drop by and say hi, and don't forget to Be Awesome and Always True to Yourself!
---
Aria (The AniManga Spellbook)
Hello friendos. The name's Aria, or you might know me as "chesarka"/"MagicConan14" depending on your platform of choice. I run the Animanga Spellbook, which aims to challenge the way you think about anime and manga, both from a meta perspective and not…call this the "magic" of those two sets of media and their associated ideas, if you will.
Me and anime go back a loooong way, to the point where I can't really identify my first anime (although it's highly likely it was either Pokémon or Sailor Moon). I was more of a bookish person but encountered the game Case Closed: The Mirapolis Investigation just as I thought I'd read so much, I'd become bored of books…from there, it was a trip down the slippery slope through Case Closed/Detective Conan's annals, to Matantei Loki Ragnarok, then Hataraku Maou-sama…the list goes on.
My OWLS story is a bit of a weird one – basically, I tried my hand at writing OWLS-style posts first, then submitted my application in April 2018 and became a member in October that year. Despite that, I try my best to participate wherever and whenever I can because generally OWLS bloggers thrive under prompt constraints and yet there's still so much variety to be found within them.
---
Auri (Manga Toritsukareru Koto)
Named after a xerophytic tree with bright yellow flowers, Acacia, better known as Auri is currently (well, almost) in medical school. Besides studying in college, playing (trying) sports, reading or watching anything with a story, drawing, making handmade merchandise, cleaning, collecting notebooks and hanging out with friends, she lives in Manga Toritsukareru Koto. She hopes that someday, in the real world, she can live in a forest.
Comparatively newer to OWLS, the gorgeous group for all things awesome, Auri enjoys herself more than she can hope to express! 
She also has no idea why she has referred to herself in the third person….
---
Carla (Pop Culture Literary)
Hello Dear Readers, my name is Carla Bamesberger and I am the author of the blog Pop Culture Literary. I have been watching anime since my elementary school days, long before I knew what it was or even conceptualized genre. My firsts, of course, were My Neighbor Totoro, Nausicaa, Kiki's Delivery Service, and Pokemon (in that order). If I were to try and name a favorite anime, excluding all movies, I would only be able to narrow it down to five: Princess Tutu, Sekkai Ichi Hatsukoi, Digimon Adventure, Princess Jellyfish, and Yuuri!!! On Ice.
I started Pop Culture Literary in order to offer readers a fun, unique way of learning about different literary devices and elements of writing, as well as exploring and discussing their favorite shows, comics, movies, and games. I was fortunate enough to discover OWLS, and joined because diversity and multiculturalism matter a great deal to me, and OWLS offers its members a unique way to explore, celebrate, and discuss diversity through our favorite anime (and other mediums). When I'm not writing or watching anime, I'm probably running around outdoors, gaming, reading, or playing with my Pomeranians.
---
Dale (That Baka Blog)
Hello everyone! My name is Dale and I am a South African living in Japan for the next two years in order to complete my Masters research on Japanese Horror cinema. I have also written a paper on the anime of Shinichiro Watanabe (Cowboy Bebop, Samurai Champloo) and would describe myself as a pro wrestling fan, lover of anime and Japanese culture and a modern day (introverted) geek. When I'm not busy drowning in research, I enjoy watching anime, going to the cinema, playing video games, reading and video editing in my spare time. My blog is called That Baka Blog.
The reason why I joined OWLS was because I believed in their vision of trying change the world through writing. OWLS has also given me the opportunity to write on topics and themes I wouldn't get the chance to do anywhere else (also, the community here is amazing).
If you ever want to chat or get a hold of me, feel free to follow me on Twitter @that_baka_dale
---
Irina (I Drink and Watch Anime) 
Hi! I like anime, good conversations with nice people, plenty of laughs and an occasional drink. If you like any of those things, there's a good chance I like you too. If you like only one, there's still a good chance!
I am continuously humble to be part of a group with such amazing writers and hope to really earn my spot this year!
I'm currently concentrating my OWLS posts on my beloved Natsume (of book of friends fame). However, I do occasionally watch other anime. If I,ve learned one thing from blogging, it's that the world is full of wonderful people who enjoy the same things I do. As such, if you ever feel like chatting, I'm all virtual ears! Feel free to find me on Twitter @idrinknwatchani.
---
Jack (The AniWriter)
Welcome, weebs and authors alike, to…oh wait, this is OWLS. Hello, everyone, my name is Jack Scheibelein, current anime/writing blogger, and all around anime enthusiast. I also dedicate a lot of my time to writing poetry and short stories as well, all of which can be found on my blog The Aniwriter. I came in contact with OWLS through a couple of other bloggers who I was following around the middle of last year.
The reason I joined OWLS is quite simple: because I love positive environments where I am free to explore new things. Being a part of OWLS has given me the opportunity to write about things I definitely would not have otherwise, and also gives me connections to a whole lot of people with similar interests, which is always nice to have. To put it lightly, there is a lot of awful things going on in the world right now.
---
Karandi (100WordAnime)
Hi, I'm Karandi from 100 Word Anime and I like to write a lot about anime. Actually, I just love discussing shows I'm watching, older shows, favourite characters, or more or less anything else anime related and so I started my blog to connect with other anime fans. My anime watching days started a fair while ago back with Sailor Moon but anime like Death Note, Darker Than Black, Neon Genesis Evangelion, Bleach and others drew me back into anime as an adult and I haven't really stopped.
I found a fairly vibrant anime community on WordPress and soon had a large group of people to discuss anime with and I've loved learning from them, sharing ideas, and just chatting about anything and everything.
Joining OWLS has been a great experience helping me be apart and a contributor to a supportive and positive community of writers and I'm really happy to be apart of such an energetic group. If you ever want to chat about anime you can find me on Twitter: @100wordanime
---
Matt Doyle (Matt Doyle Media)
Hey everyone! So, I'm a UK based author, artist and pop culture blogger. To that end, I run Matt Doyle Media. No, I'm not that Matt Doyle I'm afraid (though it turns out we've both been mistaken for each other online). I'm basically just a thirty-something-year-old geek that enjoys being creative.
Anime has been part of my life for a very long time. Though I didn't know that anime existed, I watched a lot of it during my younger years; Ulysses 31, Starzingers and the such-like. Once I hit my early teens, I kinda learned a bit more about it all and started collecting VHS tapes from Manga Entertainment. My love for the style never really went away as I got older.
You'll find that I tend to write about anything that comes to mind though. Whether it be anime, books, comics, TV or video games, I'm there it strikes my fancy. Sonic the hedgehog gets a lot of love from me because…well…the Blue Blur and friends have been part of my life for as long as I remember, and they show no sign of letting me down so far. I also like to put a focus on the positives of anything that I write about. For example, if I have an issue with an anime that I'm reviewing, I'll mention it, but I'll write more about the pros for the series. I also enjoy working with other people. Sometimes, that'll simply be a book spotlight. Other times, I'll interview authors, furries (I've been a part of the fandom since the 90's), game creators, or whoever else wants a platform.
I noticed OWLS when the group first started up. One thing that I love is to promote diversity in fiction. I mean, i'm pansexual and genderfluid myself, so it makes sense, right? Seeing a group that was open to promoting love and respect in all media was so refreshing, especially as it was within my usual scope of topics. It took me a long time to finally step forward and join up, but i'm glad that I did. I don't post on every topic, but I do try to get a few entries out a year.
Anyway, I hope enjoy what we're all doing here. We're all a very varied bunch, but that's part of the fun. Inclusivity includes everyone, after all 🙂
---
Matthew Castillo (Matt-in-the-Hat)



TGIF! Thank God it's Friday! Hey everyone this is Matthew from website Matt-in-the-Hat. You can call me Matthew, Matt, Matty or Matt-in-the-Hat. I am the creator and owner of my website and my specialty is writing. I majored in writing and graduated with a Bachelor of Arts in the Creative Writing Track. I enjoy anime, manga, video games, movies and comic books. I am a huge fan of games such as Final Fantasy XV, Kingdom Hearts and also nostalgic game titles like Mario Bros, Sonic, Crash and Spyro. I am a simple guy who loves cartoons and grew up living in home with old Disney movie videos. I am an adult who refuses to let go of his childhood. I am a 90's kid who loves hand drawn cartoons. I also come from a Christian family household. I am a firm believer of our Savior Jesus Christ and I am willing to share God's words. I am not a perfect Christian and I do make mistakes, but everyday I try to do my best to share love and be understanding.
The reason why I joined the OWLS is because I want to help make the world better and I want to feel as I can make a difference. I am not good at speaking because I am a nervous talker, but whenever I write, I want to get straight to the point and I let loose of my thoughts. I like anime and other media and I feel like we can learn from what we watch or read and apply on today's society. I will use God's gift of writing and use it to share my thoughts. I can't yell in person, but I can in my writing.
My site has all you need for news, reviews, memes and bible verses. Matt-in-the-Hat
---
Megan (Nerd Rambles)
Hello folks!
I'm Megan from Nerd Rambles, it is a pleasure to meet you all!
I am an Otaku, Typical Atypical and devoted D&D player. I can normally be found either hiding from society in my room playing the game I'm currently obsessing over, reading in the corner or watching anime on my phone. I hoard books and dice like a dragon and will talk your ear off about the short story I'm writing if given half a chance, you have been warned.
I studied Practical Journalism at the City of Glasgow College for two years. During this time I was asked to create a blog for an online reporting and multimedia class. However, I ended up really enjoying ruining it so I decided to keep this little blog of mine going.
I love writing since I am an Autistic person I find it easier to communicate my thoughts, feelings and opinions by writing. I write reviews, drinking games, opinion pieces and confessionals.
Outside of Nerd Rambles, you can find me on Twitter and Facebook.
---
Mel (Mel in Anime Land)
Hi Everyone!! Nice to meet you !!
My name is Mel and I join the group toward the end of the first year (November), after several month at promoting the group, I finally decide to officially join it (someone manage to convince me)
I've been an anime and manga fan since more than ten years even if I took a short break of it when I came across K-POP five (or six not sure) year ago. I came back to the anime world after, becoming a sub-admin of an anime forum community, Advanced Anime (Don't try to look for it, the last owner let it die), so to make sure to do my job right I thought it would make sense for me to actually go back to watch anime, while doing that, I decide to start a blog. At first it was a simple Tumblr blog, but I soon realized Tumblr will not offer me what I wanted to do, so I eventually decide to create a WordPress Blog where I talk about, anime, manga and my love for 2D boys, occasionally you can  also read post related the to south korean entertainment.
My favorite anime series are Psycho-Pass, My Hero Academia and Fullmetal Alchemist and for Manga it's Seraph of the End, Gangsta., Fullmetal Alchemist and a new favorite Moriarty the Patriot.
---
Rai (Rai's Anime Blog)
Hi everyone, my name is Rai. I am a (queer) female anime blogger who is obsessed with yuri, cute girls, and idols. I like to take seemingly shallow series and analyze them to find deeper meanings. I have interned and have done some freelance work for Anime News Network. I joined Owls because I believe in equality. People should not be discriminated against for their cultural background, skin color, religion, gender, sexual orientation (or anime preferences :P). I am also a huge supporter of mental illness awareness. I hope to promote these ideas using Owls as an medium. Spread the love!
---
Scott (Mechanical Anime Reviews)
Hi Everyone, my name is Scott and I run a little blog named Mechanical Anime Reviews. I started this blog because I wanted to share my passion for anime somewhere, so the void of the internet seemed like a great way to do it. I also love mecha anime, as you can see by the name of the blog, but I talk about anything and everything that I set up my mind too.  Why be restrained by a simple topic?
Recently, I joined OWLS. I have been reading OWLS blog posts for a few months now. They have been a force of good in this community and have a genuinely unique take on how to talk about anime through various topics that many people pass up. This is why I joined. I wanted to help in the cause and have something unique to write about once a month as well.
---
Takuto (Takuto's Anime Cafe)
I'm Takuto, your host at my Anime Cafe! Though only a teenager, I enjoy watching anime and then reviewing my thoughts over them. According to my Twitter bio, I'm also apparently a humble artist, mild cosplayer, and one "relatable mate."
Within my reviews and discussions, I weave together themes and tips to combating the dark realities of the human experience. Because positivity is key, I quickly found myself joining OWLS, and have happily stuck with them since the beginning. Through OWLS, I've learned that it is only by understanding and appreciating ourselves can we truly learn to understand others!
So let's sit down together, enjoy some coffee, and casually talk about how to make our lives better~
---
YumDeku (MyAnime2go)
20 something year old, spending a lot of free time watching anime, playing video games, reading manga, and meeting new people.
Love battle shounen, slice of life, comedy, horror or anything that has an interesting plot.
Who want to share my views of anime with others so started myanime2go.com and joined the OWLS because I love what it aims for and its views.
---
---
Thank you, everyone, for your support and like always,
#Free2BeMe