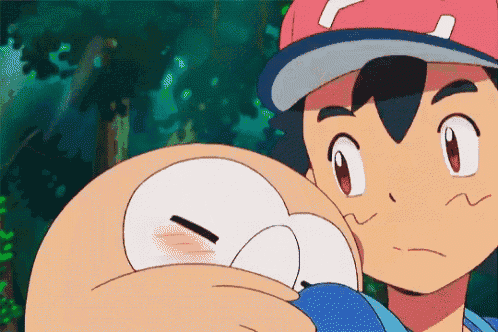 These are the faces of the OWLS team, the bloggers, vloggers, and writers that keep this ship alive and running! While we are all from different parts of the globe and we each come from different walks of life, each member of the OWLS crew is dedicated to our cause!
---

Katrina Sade (Grimmgirl)

Hi everyone I'm Kat Sade and I'm pumped to be your President of OWLS. Anime has always been in the background of my life (what kid wasn't a super saiyan?) but I really became a big fan towards the end of high school when I was really into Inuyasha and Full Metal Alchemist. Once I got into college and discovered the amazing world of streaming videos I was able to really branch out! You'll find my OWL posts on my site GrimmGirl.com along with other ramblings and if you ever need to reach me you can find me on Twitter (@Kat13Sade). I joined OWLS because I believe that we can use anime to create a community that is accepting over EVERYONE. I love that anime can be a bridge for all different types of discussions.
---
Arria Cross (Fujinsei)
Arria Cross is the blogger of Fujinsei. One of the lucky ones who grew up watching anime with family and friends, she's a proud otaku. That's why she's delighted to be a part of Otaku Warriors for Liberty & Self-Respect (OWLS) as the group's Secretary. She's a founding member alongside some of her awesome blogger friends, and the one who named OWLS and picked the motto "Free to be ME". She is always struggling to find the right balance between being a vampiric hermit and a responsible member of society. Probably a cat in a human body, she is ever curious and playful, likes to follow her own pace, and will likely scratch your face off if you rub her the wrong way, but of course you'll end up forgiving her because she's just so charming. She invites you to visit her blog at fujinsei.com where she encourages you to embrace your inner otaku without shame and to befriend other like-minded people, making the fandom even more fun, awesome, and accepting.
---

Naja B. (Nice Job Breaking It, Hero)
Hey Hey! I'm Naja B. aka Pokeninja90 and I run the otome games blog Nice Job Breaking It, Hero.  I'm a 20-something Blerd with a BS in Procrastination and an MS in Pokemon, I generally spend my time trying to tempt folks over to the wonderful world of Otome Games!  I have a number of super special awesome weekly series and I regularly post gaming news and reviews for indie games and big name commercial releases. Stop by anytime, I love chatting with folks! Let's see, I also freelance for the anime entertainment website, MANGA.TOKYO and I run an etsy store called, Poke's Amigurumi Pals where I sell handmade anime/game inspired crochet dolls and crafts. When I'm not out romancing 2D hotties on my various electronic devices or working on one of my many side hustles, you can find me binge watching anime or reading manga. Like most Western anime fans, my first exposure to anime was through DBZ, Sailor Moon, and of course, Pokemon. But, I started seriously watching anime back when I was an angry, angsty sixteen year old, it was the only thing that seemed to mellow me out when I was stressed or upset. I started watching all of the anime available on Comcast's On-Demand service with series like D.N. Angel, Maburaho, Jing: Bandit King, Gravitation, and more, it's been years since i watched my first anime and my love for it remains the same!
So, OWLS… I am the Head of PR for Otaku Warriors for Liberty and Self Respect, I oversee all of the social media sites for the org, I even have some pretty top notch minions who work tirelessly to get you guys information about OWLS and our various events, etc. I've been with OWLS since almost the beginning and I am honored to be counted as one of it's members. As a woman of color, I have seen first hand how closed minded some people can be, and it is imperative that we create safe spaces for people to be themselves without fear of persecution. So when I was asked to join OWLS and help promote acceptance and self-respect for all people through thoughtful discussions, I was more than ready to do my part! This is a phenomenal group full of outstanding bloggers and vloggers, and while we may not always agree, we all believe in the OWLS ideals and message. "Free to Be Me" isn't just our motto, it's a promise for a better future!
You can find me on Twitter (@BeckNaja)
---

Zoe (Let's Talk Anime)
Hello, everybody! I run a blog called Let's Talk Anime, but my username on WordPress is zboudrie, so you may know me as that instead. Though, calling me by the first name, Zoe is fine as well. My blog mostly consists of series reviews, lists, and my OWLS posts. I also have a Twitter where I post updates for my blog and other anime related things. It's @letstalkanime1.
I was first introduced to anime when I was about thirteen years old, though only really got into it when I was fifteen, and as I'm writing this I'm seventeen. I'm one of the youngest bloggers in OWLS. How I was introduced to anime is an interesting story, though. I was at a friend's house over the summer, and her older brother put on an episode of D Gray Man. I'd never known anything about anime prior to this, so my friend and I ended up making fun of it and went outside. When we came back in, we gave up on finding something else to do and watched the episode. After that, we became curious about how it started and we got to watch the first few episodes. Both of us decided it was actually decent and we liked it. Though I never did watch more than those few episodes. Though my friend watched it all and ended up liking other anime such as Ouran High School Host Club, Soul Eater, Sword Art Online, Free!, Angel Beats!, Fruits Basket, and Fullmetal Alchemist. She ended up showing me some and eventually I became obsessed. 
My story of joining OWLS is an interesting one. I've known about the group since February, but I didn't join until late May. I found it on accident when searching for blog posts related to Yuri!!! On Ice and ended up reading quite a few of the posts for that month's tour. From there, I followed the page on Twitter, and saw many of the posts that were done during the tours. During the months of March, April, and May 2017, my blog wasn't doing very well. I took the end of March, all of April, and the beginning of May off from blogging without warning. I was in a bout of depression, and my motivation to do anything was completely gone. It was only when I joined OWLS finally that I gained my motivation again, and have been doing well since. So, thank you to all of my fellow OWLS bloggers for unintentionally getting me back on my feet! So, now you know a little about me. I hope you check out my blog and every other OWLS member's blog, they are all wonderful! You can find my blog at zboudrie.wordpress.com
---

Miandro's Side 
The goal I set for Miandro's Side was basically to talk about the shows that I like and try to validate the reasons why. Basically it is a subjective/objective view on a show and try to make it appeal to the readers. These reasons are usually talked about in the blog through episode reactions, reviews and in-depth discussions. The main challenge I have whilst writing this blog is to trying to sound objective while also putting biased opinion somewhere in the mix and to me, it kind of balances out in a certain way.
Aside from the blog, here are a few things about me – the author: firstly, I am a senior high school student aiming to do political science or education in the near future. In anime, I prefer shows in the slice-of-life, romance, psychological, science fiction, romance-comedy, or just anything that requires depth to be entertaining. I have a similar preference when it comes to the games that I play.
Notable anime titles that haven't been erased from my head are My Teen Romantic Comedy SNAFU, The World God Only Knows, the Monogatari series and the Haruhi franchise to name a few of them.
I joined OWLs because of the goal that they are trying to set: comparing anime settings with real life and social issues then coming up ways on how to better respond to them. Despite the wackiness and uniqueness of anime, there is a certain aspect of these shows that we can either loosely or directly connect to the problems we face as a society today and I think that this is the best goal I can strive to achieve as a blogger and a writer.
With the articles that me and my fellow OWL bloggers write, we hope that at the end of the day – we are all free to be ourselves.
---
PopLiterary (Pop Culture Literary)
 Hello Dear Readers, my name is Carla Bamesberger and I am the author of the blog Pop Culture Literary. I have been watching anime since my elementary school days, long before I knew what it was or even conceptualized genre. My firsts, of course, were My Neighbor Totoro, Nausicaa, Kiki's Delivery Service, and Pokemon (in that order). If I were to try and name a favorite anime, excluding all movies, I would only be able to narrow it down to five: Princess Tutu, Sekkai Ichi Hatsukoi, Digimon Adventure, Princess Jellyfish, and Yuuri!!! On Ice.
I started Pop Culture Literary in order to offer readers a fun, unique way of learning about different literary devices and elements of writing, as well as exploring and discussing their favorite shows, comics, movies, and games. I was fortunate enough to discover OWLS, and joined because diversity and multiculturalism matter a great deal to me, and OWLS offers its members a unique way to explore, celebrate, and discuss diversity through our favorite anime (and other mediums). When I'm not writing or watching anime, I'm probably running around outdoors, gaming, reading, or playing with my Pomeranians.
---

Moonid (Random Garage)


Hello! My name is Moonid,
I have a story to tell you. There was a young child who didn´t have many toys to play with and got bored fast. One day, he turned on the the 14″ box with a window, commonly called as TV, and was charmed by the show of small monsters battling out against each other, and a human capturing one of them with a ball. Enchanted by it, he discovered many anime. Thus, the journey of the young lad in the anime world began…
Understanding the impact an anime can produce on one person and how it can inspire people to become what they want, he joined OWLS and help their cause to spread good vibe… and also to make new blogging friends.
---
Matthew Castillo (Matt-in-the-Hat)
Blog: Matt-in-the-Hat https://matthew903.wordpress.com/

My name is Matthew and I am the owner and blog creator of Matt-in-the-Hat. I am an otaku blogger in the USA who writes anime reviews and news. I also write funny, creative posts on Fridays called TGIF Friday Funny in which I posts funny memes and GIFs to help kickstart the weekends. I am also a Christian who likes to share some Bible verses. I am also part of the OWLS (Otaku Warriors for Liberty and Self-Respect), a group of bloggers who help promote love and respect to anyone regardless of identity. I joined the group to help share the importance of love and to show everyone that I am not afraid to speak and share my Christian beliefs. I write to show that my writing is my voice and I will write whatever is in my mind.
---

Scott (Mechanical Anime Reviews)
Hi Everyone, my name is Scott and I run a little blog named Mechanical Anime Reviews. I started this blog because I wanted to share my passion for anime somewhere, so the void of the internet seemed like a great way to do it. I also love mecha anime, as you can see by the name of the blog, but I talk about anything and everything that I set up my mind too.  Why be restrained by a simple topic?
Recently, I joined OWLS. I have been reading OWLS blog posts for a few months now. They have been a force of good in this community and have a genuinely unique take on how to talk about anime through various topics that many people pass up. This is why I joined. I wanted to help in the cause and have something unique to write about once a month as well.
---
Anime Girls NYC
Anime Girls NYC is a blog that shares its passion for anime and manga with fellow anime and manga lovers.
I grew up watching anime since I was 10 years old. My first anime were Dragon Ball Z and Sailor Moon. That has been over 24 years ago! Now I have watched many since. 
My blog is here to bring everyone together to share there passion and have a good time without being judged!
---

Shay 
Hello my name is Shay and I run both a blog and a YouTube channel. 
I start my blog back in 2014 and then expanded to YouTube in 2015. I started out talked about mostly anime and manga related stuff but have since expanded to discussing several other topics. But don't worry I still make sure to discuss anime and manga. I post new videos every Monday, Wednesday, and Saturday so be sure to check them out and if you enjoy my videos please subscribe! You can check out my blog at animereviewergirl.com and my YouTube channel at YouTube.com/shaytaree. 
---
Irina (I Drink and Watch Anime) 
Hello all,
My name is Irina and I want to be your friend.
I started my blog in July as a place to store all my somewhat random anime thoughts and hopefully meet a couple of people who I could share a conversation with on a subject I love. The experience has far surpassed my expectations. Despite the fact that my writing skills are debatable and my anime knowledge spotty, I have discovered a welcoming community full of talented and wonderfully fun people. I would very much like to meet more of them.
I am a fan of sports anime, shonen and bad otome adaptation. I am also a fan of drinking – I like drinking… I see stuff in shows that's not actually there but I compromise by utterly missing important themes.
I also enjoy video games and visual novels.
This is what I've seen so far: My Anime List
Thanks,
Irina
---

Hazel (Archi Anime) 
My name is Hazelyn and I am a creator, a kid at heart and a dreamer with my head in the clouds.
I run the blog Archi-Anime, which focuses on two topics separately and interchangeably: Architecture & Anime. These are two topics that I love to discuss, analyze and theorize are what brought about this blog. Whether I feel like writing about a specific anime, a character's development, a specific type of Architecture or better yet, a combination of both! 
Outside of the blog, I like to write, read, play video games and do some photography.I joined OWLS because I believe in their purpose and motto "free to be me". It's not easy to express ourselves because of a fear of being judged or not accepted. OWLS want to create that safe space, and it's so critically important that people know that there are people out there that share and support similar views.
Outside of the blog I can  be found on the Archi-Anime Facebook Page and on the twitter handle @heyitszel where I post about anime, character bday's, otome, bishies, anime architecture, and life amongst other randomosities.
---

Mistress Of Yaoi 
Greetings and salutations, Mistress of Yaoi is my name and yaoi is what I love! I have been a fan of yaoi for over a decade and a half now and through all these years as well as looking into the past of this fandom I have seen it change and shift just as much as the social culture of the world around us. I believe that media showing themes of LGBTQ+ can give us a peek into past and current views on the community, from the yaoi fandom in anime and manga and beyond.
As well as running the blog Yaoi Playground on WordPress, I also read a lot of fanfic from all sorts of different fandoms and try to review as much as I read because I enjoy inspiring other fanfic writers. Yes I said other fanfic writers.
---

Takuto Anime Cafe
I'm Takuto, your host at my Anime Cafe! Though only a teenager, I enjoy watching anime and then reviewing my thoughts over them. According to my Twitter bio, I'm also apparently a humble artist, mild cosplayer, and one "relatable mate."
Within my reviews and discussions, I weave together themes and tips to combating the dark realities of the human experience. Because positivity is key, I quickly found myself joining OWLS, and have happily stuck with them since the beginning. Through OWLS, I've learned that it is only by understanding and appreciating ourselves can we truly learn to understand others!
So let's sit down together, enjoy some coffee, and casually talk about how to make our lives better~
---

Steph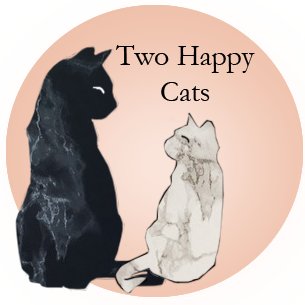 A girl with her two cats who spends too much time obsessing over 2D guys. Reviews on a range of anime, manga and otome games, with a sexy sprinkle of BL~
---
Gigi (Anime Palooza) 


What's happening, OWLS readers? It's your girl, Gigi! I'm happy to be one of the few vloggers on this blog tour, so I hope you'll come over to youtube to check out my channel, Animepalooza, as you traverse through the blog-o-sphere. I have been making videos since 2014, mostly showing my love for #shoujotrash anime and unboxing enough Victor Nikiforov merchandise to make your head do a sit spin. I have a lot of husbandos, but a very big heart, so it all works out. I joined OWLS in order to make more meaningful content and to prove that even the funniest girls can be serious sometimes. I also missed doing scripted videos, and this platform allows me to do both! I had a blog before I started my youtube journey, and having an OWLS vlog once a month lets me go back to visit my roots. I tend to share a lot of personal stories in these videos, and finding the connections between anime and my life through these prompts has been cathartic for me. But, don't worry, you'll still see glimpses of my husbando figure collection that I freak out over. I always want to lighten the mood, and make your days a little brighter. Thank you to the rest of the crew for allowing me to be a part of this project. Love your faces!
---
Andrea (All Andrealinia)
Hi all, I'm Andrea! For a living I do programming and I first identified as a feminist from
my work in the games industry. Games took me to anime and that took me, in turn, to anime feminism. My journey to OWLS came from wanting to be part of a group that promoted acceptance; not just for women but for everyone who has ever felt like they didn't belong.
---

Remy (The Lily Garden)
Heya! I'm Remy Fool and I write about anime on my blog, The Lily Garden. I primarily focus on the portrayal of yuri, but I've branching out lately. I also play riichi mahjong because I hate myself. I joined OWLS so I can help try to promote equality and kindness. Frankly, I see too many instances of inexcusable behavior both in real life and online. This is just a tiny step, but I hope we as OWLS can leave behind an undeniable print.
---

Brandon
My name is Brandon Lee, but you knew that, right? Anyway I run the Bran New Day Anime blog, an anime blog where I rant about everything and anything anime. Let's see. I'm basically a normal guy who happens to be a full anime blog and fanatic. I also am a husband and soon to be father of an amazing baby boy. In addition, I love video games, basketball, and reading. I'd have to say I joined OWLS because of the unity and equality the group supported. These important tenants are much more than anime, and its pretty cool that we can dissect anime and other mediums to further our purpose. Respect each other everyone. Remember that!
---

Rai (Rai's Anime Blog)
Hi everyone, my name is Rai. I am a (queer) female anime blogger who is obsessed with yuri, cute girls, and idols. I like to take seemingly shallow series and analyze them to find deeper meanings. I have interned and have done some freelance work for Anime News Network. I joined Owls because I believe in equality. People should not be discriminated against for their cultural background, skin color, religion, gender, sexual orientation (or anime preferences :P). I am also a huge supporter of mental illness awareness. I hope to promote these ideas using Owls as an medium. Spread the love!
---

Lita (LitaKinoAnimeCorner)
On the inter webs I'm known as Lita because well I'm obsessed with Sailor Jupiter. I do too many hobbies with channeling my anime love through my Blog and Youtube channel. If I'm not doing those I'll be doing my Podcast and helping my owl buddies. I joined owls because people hunted me down too….. kidding. This group stands for so many prospects and wishing to promote some positivity in the world and I wanted to be apart of that.
---
 
Lyn (SomethingAboutLynLyn)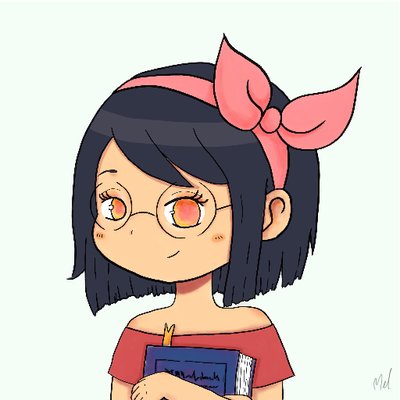 I'm Lyn and I run the blog, "Just Something About LynLyn." I'm the Chief Creative Officer at OWLS, which means that I'm the one that writes up the monthly theme/topic prompts. Out of everyone in the group, I think I'm the ultimate "procrastinator" when writing my OWLS post because I always write them at the last minute. It's ironic, though, because you would think that the person who creates the topic would write their OWLS post ahead of schedule. 😛
For me, writing for OWLS is my way of standing up to what I believe in. Words have power. We use words to create sentences that hold meaning. Those sentences represent our ideas and we hope that through our words, our messages can get across people. Sometimes, they do and sometimes, they don't. But that's what makes writing great. You don't need to initially make an impact on a reader but your words have a way of implanting a seed for a change in thought or it opens a door to a new perspective. With this in mind, I joined OWLS because I believe that our internet writing has the power to shape the viewpoints of readers. I hope that every time a person clicks a link to one of our articles, they come in reading with a fresh set of eyes and an open mind and heart, and by the time they finish reading an OWLS post, they think differently about the world around them.
Anyways, that's all I have to say. If you have an idea for a possible OWLS topic or if you want to chat, you can hit me up on Twitter: @lynlynsays.
 Happy Reading!
---