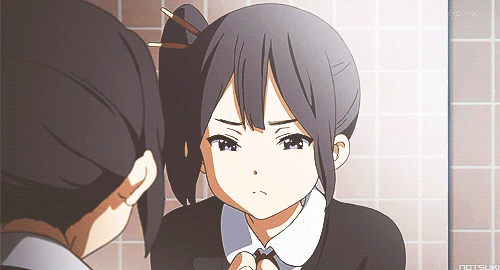 Good Morning/Evening wherever you guys are in the world. Lita here to bring the July round up for our blog tour. 

This was a very jam packed month filled with adding three new members to our team and being their first blog tour with us, Gigi, Carla and Moonid. Here is our prompt for this month:

"Magic mirror, on the wall—who is the fairest one of all?"
When we look in the mirror, what do we see? Do we see ourselves or someone we don't want to be? For this month's theme, we will be exploring some of our favorite anime and other pop culture media that redefine individual beauty—inside and out. Some topics we may explore are physical appearances, social expectations on gender, and the importance of self-confidence.
---
As always we hope you enjoyed our July tour and if you missed out on any posts. Here are our posts/videos from this month:
1st. Paradise Kiss and Self Confidence/Acceptance  – Shay (Anime Reviewer Girl)
3rd. Beauty Within The Monster In "The Ancient Magus Bride" – Arria Cross (Fujinsei)
5th. Brotherhood Final Fantasy XV – Listen To Your Body – Matthew Castillo (Matt-in-the-Hat)
7th Self Image In Fruits Basket – Zoe (Let's Talk Anime)
10th Mob Psycho & Being Your Own Worst Enemy – Hazelyn (Archi-Anime) 
12th Heroes Meeting Humanity Expectation – Lita (LitaKino Anime Corner)
14th Not All Heroes Wear Capes: How a Quirkless Kid Became A Hero –Naja B. (Nice Job Breaking It, Hero)
15th Elfen Lied – Accepting Every Part Of Yourself, Good And Bad – Rai (Rai's Anime Blog)
17th Time Of Eve Welcomes Impartially Through Reflection – Takuto (Takuto's Anime Cafe)
19th Mirrors In Wandering Son: Navigating Visual Gender Norms – Carla (Pop Culture Literary)
21st Mirrors Within The Melancholy of Haruhi Suzumiya – Andrealinia (All Andrealinia)
24th "A Mirror Image Of Me"—Catcalling & Physical Beauty In Kiss Him, Not Me – LynLyn (Just Something About LynLyn)
26th Reflections On Peach Girl – Gigi (Animepalooza)
28th You, The Mirror, and Haruhi Fujioka –Katrina Sade (Grimm Girl)
31st Fujita Tatara said: "I have to change!" – Moonid (Random Garage)
---

Hope you enjoyed again our July blog tour and look forward to August we are already in now. I can reveal our theme for August is "Bloodlines" we look at family in anime and pop culture !!! Look out for August Schedule in the next few days !!

If you'd like to keep up with updates, know when posts are about to go live and communicate with us, feel free to:
If you'd like to join OWLS and spread acceptance and love for all humans through the fandom, or if you have some doubts, feel free to:
Contact us via

 this blog 

or our social media!




Thanks for tuning in with us at owls and will see you all in our August blog tour !! 

Lita Kino 




(Public Officer)